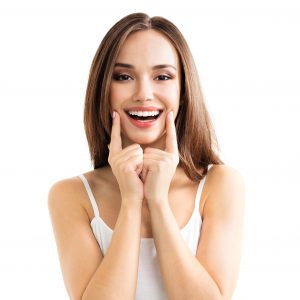 Everyone wants to have a gleaming, brilliant set of pearly whites. An attractive smile can boost your confidence and enhance your entire appearance. To get that gorgeous grin you've been wanting, you might be thinking about looking into teeth whitening methods. Unfortunately, there are a lot of myths out there about how to get a brighter smile. Your dentist is here to clear up some common misconceptions about teeth whitening.
Myth: Teeth Whitening Is Harmful
You might have heard that whitening can damage your enamel because it removes the outer layer of your teeth. However, that isn't how whitening works. Instead of taking anything away from your teeth, whitening methods use bleach and peroxide to remove stains.
It's true that whitening can temporarily increase sensitivity, but if you follow the instructions for your whitening system closely and stay in touch with your dentist, your oral health won't suffer because you want a brighter smile.
Myth: Whitening Works Miracles
The majority of people can get whiter teeth through standard methods. However, some types of discoloration aren't possible to correct. As people age, their enamel gradually becomes thinner, making it easier to see through to the teeth's inner layer. For some, this makes the teeth appear yellow. For others, their teeth take on a grayish hue. Whitening can correct yellowness, but it doesn't do much to brighten gray teeth.
The good news is that even if regular teeth whitening won't work for you, you can talk to your dentist about other ways to get a brighter smile. For example, you might ask about porcelain veneers.
Myth: One Whitening System Is as Good as the Next
To save money, you might head to your local grocery store or pharmacy to pick up an over the counter whitening system. Alternatively, you might go online and research natural whitening methods, like oil pulling or other fads.
While some of the approaches to whiter teeth that you'll find on the shelf or online might have some degree of effectiveness, they're not the most efficient way to get a brighter smile. Some of them might even harm your teeth and/or irritate your gums. If you want to be sure that you'll see results, the safest and best thing to do is visit your dentist and talk about professional whitening systems.
Myth: Whitening Is Permanent
You might see dramatic results after you get your teeth whitened, but you shouldn't expect your new radiance to last forever. Everyday activities, like drinking coffee or eating certain foods, will gradually stain your teeth. Your dentist can provide you with tips and tools to keep your smile as bright as possible for as long as possible.
A beautiful smile can be one of your best assets! To get the bright set of pearly whites that you've always wanted, skip the fads and misconceptions about whitening and ask your dentist about how to take your teeth from dull to dazzling.
About Island City Dental
Your team of dentists at Island City Dental in Fort Lauderdale is pleased to provide comprehensive dental care to their patients. Whether it's time for a checkup or you're interested in learning about cosmetic dentistry, we want to hear from you! Feel free to contact our office at 954-564-7121.