Dental Implants for Fort Lauderdale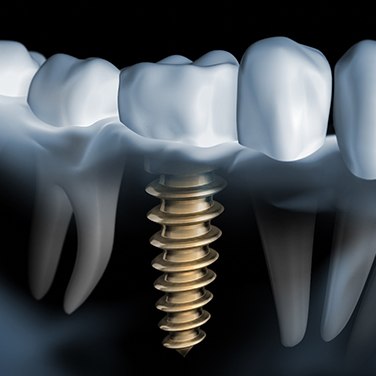 As your general and cosmetic dentists, Dr. Smith and Dr. Yap provide amazing results in complete comfort. Patients from Fort Lauderdale, Wilton Manors, Lauderdale by the Sea, Oakland Park, Coral Ridge, and beyond make our office their home for sensational smiles. We provide a wide range of dentistry services, including dental implant supported tooth replacement. If you've lost a single tooth or a full row of teeth, we hope you'll consider dental implant supported tooth replacement at Island City Dental. Call today to reserve your personal tooth replacement consultation appointment!
What are Dental Implants?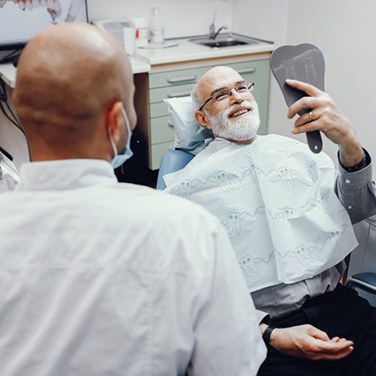 Dental implant tooth replacements are a close imitation of natural, healthy teeth. They consist of a replacement tooth root, as well as an esthetic crown, bridge, or denture. Dr. Smith and the Island City Dental team offer many styles of implants, including implants for single tooth replacements, implants for denture or bridge retention, and mini dental implants. They are available in a variety of materials including titanium and zirconia.
Why Should I Visit Dr. Smith for Dental Implants?
Dr. Smith has extensive postgraduate training from respected dental institutions, such as the Misch International Implant Institute, in the areas of dental implant surgery and bone grafting. He has successfully placed numerous dental implants to restore damaged smiles to full, healthy function. His years of training and experience, our state-of-the-art dentistry practice, and the caring dental team make Island City Dental the go-to Fort Lauderdale dentistry practice for dental implant tooth replacement.
What Should I Expect During Dental Implant Tooth Replacement?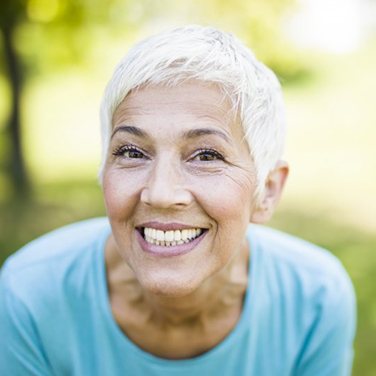 Traditional dental implants require a brief oral surgery for placement of the implant post or posts, which anchor a single or multi-tooth restoration. Dr. Smith may need to perform a bone graft prior to implant placement to ensure lasting results. Once the implants are in place, a protective cap is positioned over the top to allow the implants to fuse with the soft tissue and bone to mimic the root structures of lost teeth. After bone integrates naturally with the biocompatible titanium, Dr. Smith or Dr. Yap will secure your restoration. If your case is appropriate, we may recommend mini dental implants. With mini implants, we'll place the implant post and restoration on the same day.
How Many Implants do I Need?
The number of implant posts we recommend will depend on the number and location of missing teeth. A single implant can be used to support one replacement tooth, or in some cases, two fused together replacement teeth. Two implants, one on each end, can be used to support a fixed bridge restoration, replacing several consecutive teeth. For advanced tooth loss, three to six implant posts can be used to support a partial or full denture.
How do I Care for My Dental Implant Supported Dental Restoration?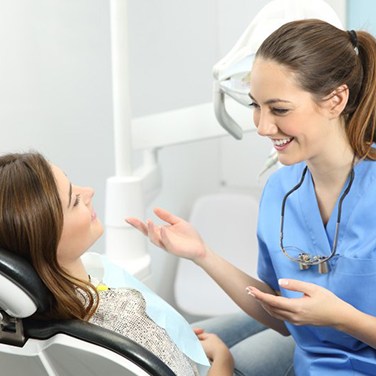 Once your implant supported restoration is in place, you can brush and floss your smile like natural teeth. If you have a larger tooth replacement prosthetic like a bridge, partial, or full denture, you may want to use a specialized flossing tool to remove plaque and bacteria buildup between the dental restoration and gums. During your regular dental exam, we'll evaluate the restoration to ensure it remains functional for years to come.