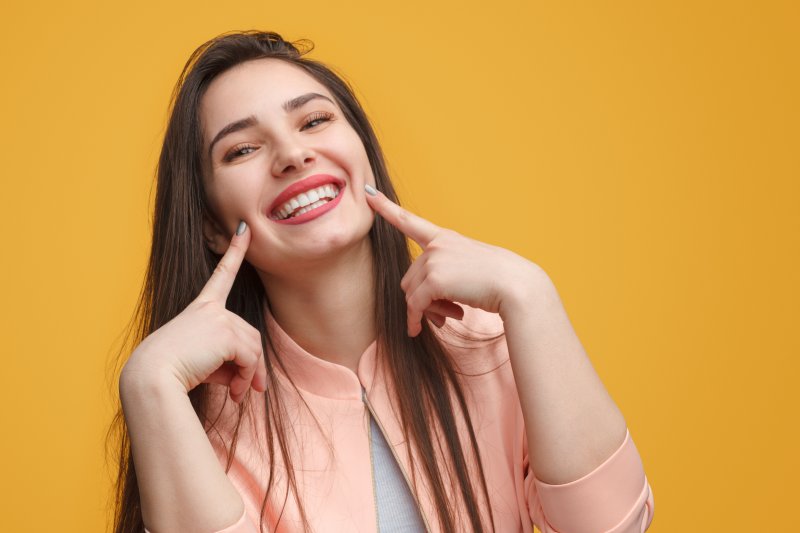 Everyone has special events in their life to look forward to. If you have a wedding, reunion, job interview, or a really important party on the horizon, you might be interested in receiving a teeth whitening treatment beforehand so your smile can look its best for the occasion. Since teeth whitening doesn't usually happen overnight, you might want to know how far ahead you should plan for it. Here's what you should know about teeth whitening and how early you should start the process if you have an important shindig coming up.
What Causes Discolored Teeth?
Teeth can lose their shiny whiteness for a variety of reasons. One is the natural aging process. The outer layers of the teeth include the hard bluish-white exterior layer of enamel and the yellowish interior layer of dentin. Over time, the enamel thins out with use, allowing the dentin beneath to show through more and causing the teeth to appear more yellow. Dental stains can also result from frequent exposure to foods and drinks with lots of dyes and pigments such as berries, sodas, sports drinks, red wine, and coffee. Smoking is one of the worst and most notorious stainers of teeth.
What About Store-Bought Whitening Solutions?
You're probably familiar with seeing a plethora of purported teeth-whitening solutions on the shelf at your local store or pharmacy. While whitening toothpastes and strips can have a whitening effect, store-bought do-it-yourself whitening kits can carry risks to the user. If the user's mouth does not fit the one-size-fits-all dental tray provided, their teeth can become unevenly whitened due to inconsistent exposure and their gums can be irritated by the whitening agent. If the whitening agent itself is poorly formulated or used improperly, it can cause enamel erosion or soft-tissue injuries.
What Can My Dentist Do to Whiten My Smile?
Luckily, your dentist can provide you with a professional teeth-whitening kit that can deliver results far superior to those of any whitening product you can buy at the store. These kits include customized dental trays made to perfectly fit your smile and professional-grade whitening gel. All you have to do is apply the gel to your dental trays and wear them for an hour a day for two weeks. In that amount of time, you can achieve a smile that is up to ten shades whiter.
If you have more than two weeks before your next special occasion, you have plenty of time to get your smile shining its whitest before then. Consulting with your dentist can determine if a professional teeth-whitening kit is right for you.
About the Practice
Island City Dental provides patients with both beautiful smiles and peace of mind in Wilton Manors, FL. Led by Drs. Hasan Yap and Robert Smith, the dedicated staff creates a welcoming and compassionate environment offering the most advanced methods in dental care. Areas of expertise include preventive, restorative, and cosmetic dentistry such as teeth whitening treatments. For more information on what teeth whitening can do for you, contact the office online or dial (954) 564-7121.