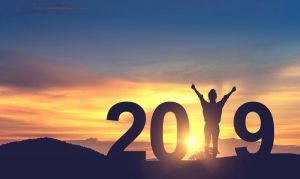 Every year, millions of Americans lose billions of dollars in dental insurance benefits without even knowing it. This is because most insurance plans run on a "use it or lose it" system, meaning if you have leftover benefits at the end of the year, they do NOT roll over into the next year. In order to save money and stay healthy, it's important to maximize your dental insurance benefits before the end of the year. Keep reading to learn how.
Know Your Yearly Maximum
Your yearly maximum is a very important number to know. It's the dollar amount that your insurance company will cover your care in a calendar year. For most plans, the yearly maximum is around $1,000. The key to maximizing your dental insurance benefits is to reach or even exceed this number.
Pay Your Deductible
Your deductible is the amount you have to pay out-of-pocket before your insurance company steps in and starts covering your care. Dental insurance deductibles are typically low and therefore easy to meet. After you pay it, it's good for the whole rest of the year. Just like your annual maximum, your deductible will not roll over into the new year. If you've already met your deductible, now is the perfect time of year to get the treatment you need.
Overlap Treatment
Maybe you have an expensive, multi-part dental procedure you need to get done. It can actually save you money by starting it before January 1st and finishing it afterwards by reducing out-of-pocket costs.
Don't Waste Your Premiums
If you're paying your monthly premiums, then you should definitely be cashing in on your insurance benefits. Even if you don't need to get dental work done, you should still visit your dentist twice a year for routine cleanings and checkups to look for early signs of cavities, gum disease, and oral cancer. Preventive visits like these are usually covered 100% by your insurance.
Get Your Dental Issues Taken Care Of
It's all too easy to put off needed dental work, whether it's due to cost, time issues, or dental anxiety. Believe it or not, putting off dental treatment can put you more at risk for more extensive and costly treatments down the road. That's why you should see your dentist at least once every six months to utilize your benefits and keep your mouth as healthy as possible.
Now that you know how to maximize your dental insurance benefits, do you have an appointment scheduled before the end of the year? Your dentist should have plenty of room in their schedule for last-minute appointments to maximize benefits. Take advantage of that by giving them a call today.
About the Author
Dr. Robert Smith graduated from Emory University in Atlanta with his Doctor of Dental Surgery degree. In the 35+ years since, he has been providing quality care to patients in the Wilton Manors, FL community – the same area where he grew up! He has undergone additional training to become a prosthodontist, or a dentist who specializes in creating and placing artificial teeth, like dentures. The team at his practice is more than happy to file claims for patients on their behalf, regardless of their insurance provider. To schedule an appointment before the end of 2019, contact Dr. Smith's office by clicking here.