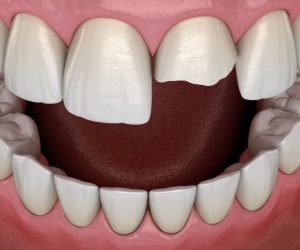 There are more options than ever to create stunning smiles using cosmetic procedures; however, one treatment continues to rank among the top 5 elective services. Dental bonding offers a lot of bang for your buck because it's versatile, affordable, and convenient. Although it may sound like the answer to your problems, it's not right for everyone. Here's what you need to know to invest in a picture-perfect smile.
1. Bio-Compatible and Minimally Invasive
Dental bonding involves a bio-compatible cosmetic resin. The material is customized to match the shade of your enamel to blend in with the tooth's structure. Your results will look natural, and you won't need to permanently alter your teeth, like with veneers. After just one appointment, you can achieve significant results without a long recovery.
2. Cosmetic and Restorative Benefits
Cosmetic dental bonding continues to be a patient-preferred solution because it offers both aesthetic and restorative benefits. It reinstates the health and function of a damaged tooth, such as to treat decay or a chip; however, it can also enhance its appearance. Dental bonding can resolve multiple aesthetic concerns, like discoloration. Overall, it's recommended for patients looking to correct:
Tooth decay
Exposed tooth roots
Chips or cracks
Gaps between teeth
Discoloration and stains
3. Quick, Lasting Results
You won't have to wait several months to reach your goals. Depending on the number of teeth you're treating, it may only take 1 appointment after your initial consultation. If you want to improve several teeth, your prosthodontist may recommend more than 1 visit. Your new smile can last for many years with the right aftercare, like brushing, flossing, and visiting your dentist regularly. It's not uncommon for dental bonding to thrive for a decade or more before needing to be replaced.
4. Affordable Solution
When compared to other elective procedures, dental bonding is affordable. Sometimes, it is even covered by dental insurance. If bonding is needed for restorative reasons, such as to treat a cavity, you may be able to use your benefits to offset the amount you pay out-of-pocket. If it isn't covered by your insurance, you won't have to worry about spending your life savings. Your prosthodontist will provide you with a personalized estimate and discuss payment options, like third-party financing. Dental bonding is the ideal solution for patients on a budget, but people from all walks of life choose the diverse procedure.
Is Dental Bonding Right for Me?
Stop dreaming about a perfect smile. Take your first step toward a confident future by scheduling a consultation with your prosthodontist. They'll examine your mouth and learn more about your goals to ensure dental bonding is the right fit for you.
About Dr. Hasan Yap
After earning his dental degree, Dr. Yap continued his training for 2 years in advanced general dentistry. He went on to complete 3 more years of training to earn his prosthodontics certification. His ongoing commitment to furthering his education allows him to provide many specialty services, like cosmetic dentistry. Contact our office today to schedule your consultation for a beautiful smile.