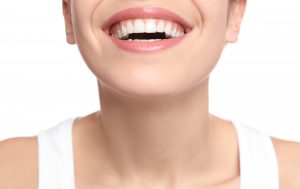 There is nothing wrong with adults undergoing orthodontic treatment; roughly one-fifth of orthodontic patients are over age 18. However, if you have crooked teeth, you might hesitate to commit to braces. After all, you want to maintain your professional image and not feel like you've gone back in time to high school. Fortunately, many adults are candidates for Invisalign in Fort Lauderdale. This innovative treatment may be able to straighten your teeth without putting a crimp in your style.
Invisalign: Effective and Discreet
Instead of using brackets and wires to straighten teeth, Invisalign employs a series of clear thermoplastic aligners. They apply gentle pressure to teeth over time, with each aligner moving your teeth a little closer to their perfect position.
Invisalign isn't totally invisible, but it is much more discreet than traditional orthodontics. It's unlikely that casual observers will notice that you're wearing anything on your teeth. Thus, you'll be able to go on that first date, make the big presentation in the boardroom, or take selfies with your friends — all without worrying about ugly metal hardware marring your smile.
Why Invisalign Is Ideal for Adults
Aesthetic considerations aren't the only reason why adult Invisalign might be the ideal way for you to achieve a straighter smile. The treatment offers a number of other advantages that make it appealing to busy, mature individuals:
Convenience. Thoroughly cleaning your teeth when you have traditional braces can take up to half an hour. With Invisalign, however, the aligners are removable. You'll be able to brush and floss your teeth without taking the time to navigate around brackets and wires.
No dietary restrictions. Since you'll remove your aligners during meals, you won't have to worry about a laundry list of dietary restrictions.
Save time. Invisalign treatment takes about one year on average, while braces usually take 18 months or longer. Plus, you'll only have to visit your dentist every six weeks or so with Invisalign for appointments that last just a few minutes.
Comfort. Since Invisalign has no metal parts to irritate the soft tissues in your mouth, you can expect a relatively comfortable treatment period.
Benefits of a Straighter Smile
You've already put up with misaligned teeth for years, so you may wonder if orthodontic treatment is worth your time and money. The answer is yes! Straighter teeth are less prone to decay and premature wear and tear than crooked teeth. Moreover, you might be surprised by how your smile's improved aesthetics affect the way others perceive you. Straight teeth can make you look younger and give you a big confidence boost!
Are you an adult who is ready to say goodbye to your crooked teeth and hello to a healthier, more attractive smile? Schedule a consultation with a certified Invisalign provider to find out if this treatment is right for you.
About the Author
Dr. Robert L. Smith has provided high-quality dentistry to the Fort Lauderdale community for over 30 years. He is proud to offer Invisalign to help his patients correct dental misalignment and achieve healthier, more beautiful teeth. To talk to him about straightening your smile, contact Island City Dental at 954-564-7121.