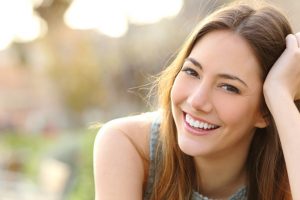 October is National Dental Hygiene Month; but maintaining a bright and white smile doesn't take much effort and is something you should strive for year-round! Nonetheless, this month is the perfect opportunity to get your oral health back on track to ensure that your pearly whites look their best. Here are four tips from your dentist in Wilton Manors to help you out.
1. Brush Twice Every Day, Especially Before Going to Bed
It's crucial to brush your teeth twice a day: once in the morning and once in the evening. Brushing before bedtime helps to get rid of germs that accumulate in your mouth throughout the day, so they don't have the chance to wreak havoc across your mouth at night. This greatly reduces the risk of tooth decay, cavities, gum disease, and other oral health issues.
That said, how you brush is just as important! Here are some tips to ensure you're brushing correctly:
Hold your toothbrush at a 45-degree angle to your gumline.
Use gentle, circular motions to brush the outer surfaces of your teeth. Don't use a sawing motion!
To clean the inner surfaces of your teeth, tilt your toothbrush vertically and use up-and-down strokes.
Spend about two minutes each time you brush and ensure that you're not rushing or overbrushing!
Spit out excess toothpaste after brushing. You should also avoid drinking anything or rinsing your mouth for a few minutes afterwards, to give the fluoride a chance to work.
2. Don't Forget to Floss
Flossing isn't optional by any means; in fact, it's just as essential as brushing and should not be considered an afterthought! Not only is it important for dislodging pieces of food stuck between your teeth, but it also helps to stimulate the gums, reducing inflammation and plaque buildup. If you encounter difficulty when flossing, there are many options that make the process easier including dental flossers and Waterpiks.
3. Use a Mouthwash
Mouthwash is another invaluable tool you should use when caring for your smile. It benefits your oral health in three main ways: it reduces the amount of acid in your mouth, cleans hard-to-brush areas around your gums, and re-mineralizes your teeth. Mouth rinses are especially helpful for children or older patients where the ability to brush and floss might not be as easy.
4. Watch What You Eat & Drink
Be mindful of your diet, as everything that you eat and drink can greatly influence your oral health! You should avoid sugary drinks like sodas and juices and opt for drinking plenty of water instead. Not only is it the best beverage for you, but it also helps to wash out harmful bacteria from your mouth, while also encouraging your natural flow of saliva—which is invaluable in the fight against tooth decay. A well-rounded diet also goes a long way towards promoting a healthy mouth; fresh produce doesn't just taste great; it's also very good for you! Many fruits and vegetables contain lots of fiber and chewing them also provides stimulation for your jaws.
This National Dental Hygiene Month, you should take care of your smile—and these tips are the secret to doing so. Of course, even if you practice impeccable oral hygiene, you should still see your dentist biannually to ensure that your mouth is well-protected for the future.
About the Practice
The team at Island City Dental is thrilled to serve patients and families in the Wilton Manors community under the leadership of Dr. Hasan Yap and Dr. Robert Smith. Their practice is pleased to offer a wide range of services including preventive, cosmetic, and restorative options. If you have any questions about the article or would like to arrange a visit, please visit the practice's website or give them a call for assistance: (954) 564-7121.