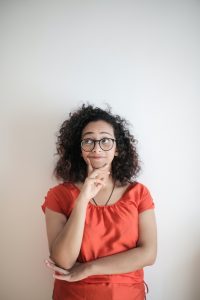 Few people have white teeth naturally. Not to mention, they change color over the years from various factors, like the foods you eat. Tooth discoloration is a leading concern among adults. If you're among those who are embarrassed by stains, you've probably tried a few OTC teeth whitening products. Although they are widely available at many leading retailers, there's a lot of misinformation that can put your smile at risk. Contrary to what you might have heard, here are 4 facts behind common at-home teeth whitening myths.
Myth #1: OTC products are safe for everyone.
Fact: Not everyone is a candidate for teeth whitening.
OTC whitening products are considered safe when used according to the manufacturer's guidelines; however, not everyone is a candidate for teeth whitening. If you have any untreated dental problems, like tooth decay or gum disease, whitening agents can aggravate or worsen them. Whether using an at-home solution or a professional system, it's important to consult with your cosmetic dentist to ensure your teeth and gums are healthy.
Myth #2: OTC whitening products provide drastic results.
Fact: OTC products provide little improvement.
You've seen advertisements showing the shocking results produced using OTC treatments, but you can't believe everything you see. Despite the claims, they don't contain professional-grade whitening agents. As a result, any improvement you see will be minimal and won't last. Professional teeth whitening is the only way to achieve drastic, lasting results.
Myth #3: It's safe to use whitening products daily.
Fact: Overusing whitening treatments can damage teeth.
Whether toothpaste, strips, or gels, over-bleaching your teeth can lead to irreversible damage, like enamel loss. While the products are considered safe, using them too often can weaken your enamel, causing more of your yellowing dentin to be visible. Instead of achieving the vibrant results you desire, you can make your discoloration worse.
Myth #4: Whitening treatments work on all stains.
Fact: Not all stains can be resolved with teeth whitening.
Tooth discoloration is caused by various factors. While poor oral hygiene, smoking, or drinking a lot of coffee are common culprits, some discoloration originates from the tooth structure, like those caused by medications or trauma. OTC and professional whitening treatments won't have any effect on them, no matter how much you use them.
Get a Whiter Smile Safely
A bright white smile is associated with youth, confidence, and success. Don't risk your pearly whites or waste money on ineffective OTC products. Invest in long-term results that won't harm your smile with the help of your cosmetic dentist. They'll create the significant improvement you desire to ensure your smile looks its best.
About Dr. Hasan Yap
After earning his dental degree, Dr. Yap continued his training for 3 additional years to become a prosthodontist. He has undergone advanced education to provide many specialty services, like cosmetic dentistry and full mouth reconstruction. Dr. Yap has the qualifications and experience you can trust to achieve your best smile. Contact our office today to schedule your consultation for teeth whitening.