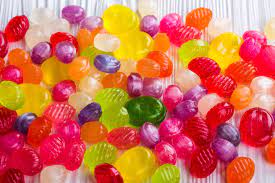 What are your favorite foods? For many people, it's something hard or crunchy. For others, it's something chewy or gooey. There are an endless number of foods out there, but not all of them are made the same. Some of them have the potential to cause some serious damage to your smile by leaving your teeth chipped or cracked. To avoid a damaged beam, continue reading to learn about some foods that can chip teeth, why a chipped tooth is dangerous, and what to eat instead.
Foods To Watch Out For
Practicing good oral hygiene at home, visiting your dentist biannually for checkups and cleanings, and limiting the amount of sugar you consume are all great ways to keep your smile healthy. They aren't the only ways, though. Avoiding foods that can chip teeth or being extra careful when eating them is also important. Some foods to look out for include:
Olives, peaches, avocados, cherries, and other fruits and veggies with large pits
Baguettes, pretzels, biscotti, and other hard or crusty breads
Beef jerky and other dried meats
Popcorn kernels
Corn on the cob
Nuts and seeds
Hard candy
Ice cubes
Dangers of Chipped Teeth
A chipped tooth does more than make your smile look lopsided. For one, the sharp edges that a chipped tooth creates may cut your cheeks, tongue, or gums. A chip may also allow a cavity to form. If the ship is deep enough, harmful bacteria may be allowed into the tooth. This can lead to a serious infection. The only way to treat an infected tooth is with a root canal. Though this procedure is virtually painless, it's best to prevent the chip from forming in the first place.
What to Eat Instead
As you can see, a chipped tooth is more serious than you might think. There are several safer snacks that can take the place of ones that can damage your smile, such as.
Fresh fruits and veggies – Apples, carrots, and celery give your smile the nutrients it needs to stay healthy and won't leave it chipped.
Cheese and lunch meat –These make a great snack and are dentist approved.
Soft nuts – Almonds and other soft nuts are good for your teeth and won't damage your beam.
Water – Instead of chewing on ice cubes, drink a glass of cool, refreshing ice water. This won't crack your teeth and will help keep your mouth moist.
Keeping your smile in good condition is key to avoiding oral health issues down the line. By avoiding or being extra careful when eating foods that can chip teeth, you can keep your smile happy, healthy, and bright!
About the Practice
Island City Dental is based in Wilton Manors and treats patients in the surrounding communities with exceptional, effective, and efficient services. Dr. Hasan Yap and Dr. Robert Smith are passionate about what they do and take pride in helping patients achieve smiles they adore. They can also teach you about what foods you should avoid for a healthy beam, such as foods that can chip teeth, and what to eat instead. Call Island City Dental at (954) 564-7121 or visit their website for more information or to set up an appointment.