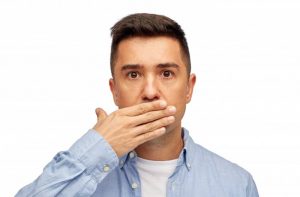 You leave your own birthday dinner frustrated! You couldn't enjoy the meal you really wanted because of your missing tooth. It's hard to chew food properly and you feel embarrassed struggling in front of your friends. You always end up hardly eating or ordering something you don't really want to eat such as soup. You are finally ready to learn more about your options for replacing your tooth, and dental implants in Ft. Lauderdale may be the solution you're looking for.
What is a Dental Implant?
An implant is the best replacement solution that dentistry offers because it not only restores your tooth, but also your root. This is important to protect the health of your bone because it begins to dissolve when it has no root to support.
Your new tooth is comprised of high quality porcelain, which is customized to match your teeth and complement your smile. Because it so closely mimics your natural tooth, an implant offers both the aesthetics and function you enjoyed with your natural tooth.
Implants can also support appliances designed to replace multiple missing teeth such as a dental bridge, denture, or partial. Implants offer a more secure fit for these types of restorations and better longevity by protecting your bone health.
What is the Process for Getting a Dental Implant?
A dental implant does take some time to complete. First the implant is placed into your jawbone during a simple surgical procedure. It is given a period of 4-6 months to heal and integrate with your bone, which it does naturally because titanium is biocompatible. After the healing process is completed, your crown is placed and your new smile is ready to share with the world!
Who is a Candidate for Dental Implants?
Good overall health and enough healthy bone structure are required for dental implants to be successful. Your dentist can tell you if implants are the right treatment for your needs after a thorough examination and with some x-rays.
For patients who lack enough healthy bone to support the implant, a bone graft procedure may be necessary. This treatment utilizes biocompatible material to build you bone up so it can successfully support your new tooth.
Whether you are living with one or many missing teeth, dental implants can help you reclaim your oral health, while also restoring your smile.
About the Author
Dr. Robert L. Smith and Dr. Lori Albe have been taking care of patients in Ft. Lauderdale, FL for over 35 years.
Dr. Smith proudly offers comprehensive implant services at our office, which means that he can complete your procedure from start to finish without you having to be referred elsewhere for your care. Thousands of successful implant procedures make Dr. Smith the implant dentist in Ft. Lauderdaule that patients trust.
If you'd like to reach our office, you can contact us through our website, or by calling 954-564-7121.