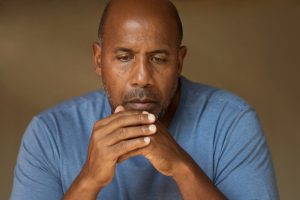 When your tooth is failing or missing, it presents many daily challenges. Activities that most of us take for granted such as eating the foods we enjoy, or smiling and talking to others may feel difficult or embarrassing because of your missing tooth. The good news is that you have options, and Dr. Robert Smith and Dr. Lori Albe can help! A dental bridge vs implant in Fort Lauderdale: which is right for you?
What is a Dental Bridge?
A dental bridge is a solid option for replacing one or more missing adjacent teeth. It consists of prosthetic teeth attached to dental crowns that will serve as anchors to your healthy teeth on both sides. A bridge is customized to match your existing teeth, so it's aesthetically appealing and complements your smile. Keeping your anchor teeth clean and healthy is important to ensure the longevity of your dental bridge in Fort Lauderdale, however it can potentially last for many years.
What is a Dental Implant?
An implant is an excellent option for replacing a missing tooth because it restores both your root and your tooth, which also protects the integrity of your oral health. A titanium post is surgically placed into your bone, which restores your root and builds a firm foundation for your new tooth, or porcelain crown. The dental implant also keeps your bone healthy and stimulated, which keeps it from deteriorating.
Your new tooth is fabricated from a high quality porcelain crown that Dr. Smith or Dr. Albe will design. It's custom shaded to match your remaining teeth, so no one will ever know you were missing a tooth. An implant closely mimics your natural tooth and offers you all the function you had before, which means that you will eat, chew, talk, and smile with ease once again.
Dental implants are also a great option to support a dental bridge. Our doctors can determine if implants are right for your needs with an examination and x-rays. They do require that the patient retains enough healthy bone structure to support them and that the patient is in good overall health.
Schedule a Consultation
Replacing a missing tooth is a big decision and investment in your oral health. We recommend that you begin with a consultation to discuss your options with our doctors. They can help determine which replacement option will best suit your lifestyle, needs, and budget. Contact our office today to learn more.