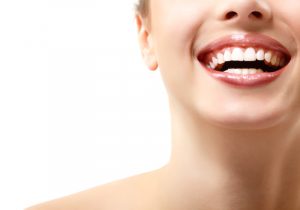 If you want to improve the alignment of your smile but can't bear the thought of covering up your pearly whites with metal brackets and wires, we don't blame you. Conventional orthodontics are a great option no matter your age, but the truth is that no one wants to feel like a "braceface" in adulthood. That's why your cosmetic dentist in Fort Lauderdale loves Invisalign! This clear braces option offers a wonderful alternative to metal hardware that can leave you feeling embarrassed or self-conscious about the appearance of your smile.
What Is Invisalign?
Invisalign is an orthodontic treatment option that uses a series of clear, customized aligners to gradually shift teeth into the optimal position. The Invisalign aligners fit tightly against the teeth, each one placing pressure on a different area of the bite. Over the course of about 1 year, on average, the bite is repositioned for optimal function and appearance. Because Invisalign trays are removable, you can eat what you like throughout the treatment and even take the aligners out to feel your most confident at very special events.
Invisalign vs. Traditional Braces
While the end result is the same — beautiful teeth and a confident smile — the method for achieving a well-aligned bite is different with Invisalign and conventional braces. Some of the most notable include…
Invisalign aligners are clear, compared to visible metal braces. While your close friends and colleagues may know you are undergoing orthodontic treatment, casual acquaintances and strangers may be none the wiser.
Because you can take the Invisalign aligners out as long as you are wearing them for 20 to 22 hours each day, you don't have to modify your diet to avoid breaking a bracket or wire.
Brushing and flossing your teeth is also as easy as ever with Invisalign, so you will not be at a higher risk of developing cavities or gum disease with this clear braces option.
Smooth plastic is more comfortable and less likely to rub blisters in the soft oral tissues than metal brackets and wires.
Fewer visits to the dentist are required with Invisalign compared to conventional braces.
Treatment times with Invisalign are often shorter.
Is Invisalign Right for You?
Many people who wish to improve the alignment of their teeth are eligible for Invisalign in Fort Lauderdale. Teens and adults alike can benefit from this treatment. It is an effective solution for the most common orthodontic issues, including:
The only way to know for sure whether or not you are an eligible candidate for Invisalign is to schedule an appointment with your cosmetic dentist in Wilton Manors! We can't wait to get started on your new, beautiful smile.
About Island City Dental
The team at Island City Dental provides comprehensive dental care from the comfort of a state-of-the-art office. Patients of all ages are welcome to experience the difference that exceptional dental care can make — we encourage you to contact the office at 954-564-7121 to schedule an appointment today!